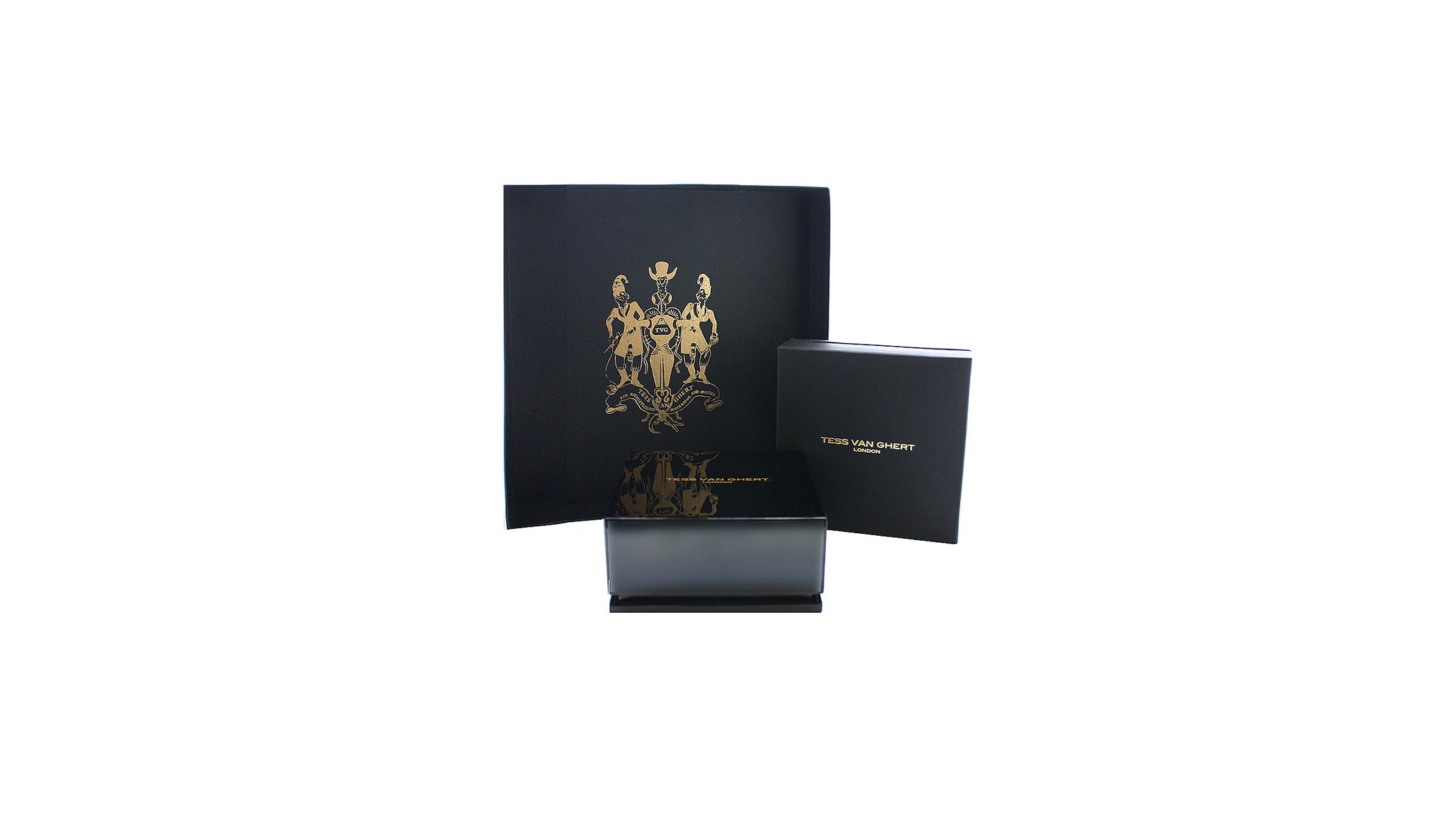 At Tess Van Ghert we take great pride to ensure that the packaging reflects how precious the gift inside it is.
The life story of each of our accessories, from inception to the final piece is meticulously made by hand in our London studio.
Our jewellery is packaged in elegant, bespoke boxes, which not only protect your gift but reflect how special the contents inside are.
The Bijoux Collections are gift wrapped in black paper boxes, with a bronze TVG logo and a soft velvet underlay. These come in two sizes for bracelets and necklaces.
The Fine Jewellery pieces are presented in black lacquered wooden boxes, finished with a dainty silk ribbon.
We take exceptional care to ensure that your Tess Van Ghert accessory reaches you in pristine condition and we feel our packaging is a testament to this.